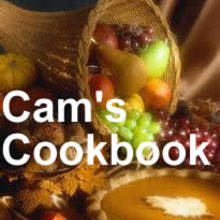 Orange-Chilli Baked Chicken
---
Ingredients:
1/2 cup orange juice
1/2 cup sweet orange marmalade
2 tbspn sweet chilli sauce
2 tbspn seeded mustard
6 - 8 chicken fillets
Serves: 4
Method:

Preheat oven to 180C.
Combine juice, marmalade, sauce and mustard in a small saucepan. Bring to the boil then remove from heat.
Place chicken into an oiled baking dish; place hot glaze over chicken. Bake, uncovered, for 30-40 minutes basting with glaze several times through out the cooking time.