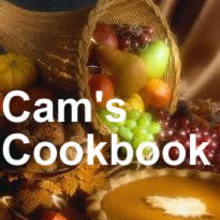 Pasta Bows with Sundried Tomatoes and Pesto
---
Ingredients:
pesto
3 spring onions
sundried tomatoes
ground black pepper
olive oil
prosciuto
pasta bows
fresh basil
cream
parmesan chees
Serves: 4
Preparation time: 30 minutes
Method:

Fry onions lightly in oil. Add the pesto and fry for 3 minutes - do not let it burn.
Add the remaining ingredients and fry on a low heat.
Add the pasta to a large pot of boiling salted water and cook until soft.
Once the pasta is ready add 300 mls of cream to the pan, stir and simmer on a low heat for 5 minutes.
Mix pasta and sauce together in a large bowl, and serve with shaved parmesan.