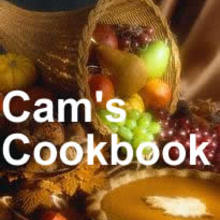 Jerked Chicken
---
Ingredients:
4 skinless chicken fillets


MARINADE
1/2 cup soft herb leaves
1 tblspn Dijon mustard
1 tspn ground allspice
2 cloves garlic
4 small chillies
juice of 1 lime
juice of 1 lemon
dash of soy sauce
freshly ground black pepper


Method:

To make the marinade, blend or process herbs, mustard, allspice, garlic, chillies, citrus juices and soy sauce.
Season with pepper and chilli vinegar to taste.
Rub marinade into chicken and marinate for an hour or two.
Cook on a preheated barbecue (preferably a Weber).
Serve with Banana & Mango Chutney.