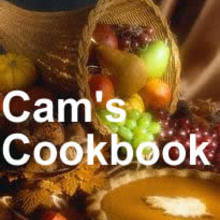 Savoury Pies
---
Ingredients:
1 onion finely chopped
2 sticks celery chopped
250 g shaved ham or bacon
200 g grated tasty cheese
2 tomatoes skinned & chopped
2 tblspns parsley
3 eggs lightly beaten
3 sheets puff pastry
This is a great snack for picnics and road trips.
Method:

Lightly fry the bacon or ham.
Cut pastry circles to suit and place in your oiled pie tray.
Add about 1 teaspoon of filling to each pie, then cook in a hot oven for 20 - 25 minutes.