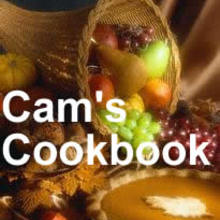 Shredded Chicken & Asparagus Pasta
---
Ingredients:
3 chicken breast fillets, trimmed
2 tspns olive oil
400 g spaghetti or fettuccine
400 g green asparagus
75 g rocket leaves
1/4 cup shaved parmesan cheese


DRESSING
1 tblspn wholegrain mustard
2 tblspn lemon juice
2 tblspn olive oil
Serves: 4
Method:

Sprinkle the chicken with salt & pepper. Heat a large frying pan over medium heat, add the oil and chicken, and cook for 4 - 5 minutes on each side until golden and cooked through.
Cool slightly then shred. Meanwhile, cook the pasta in salted boiling water until al dente. Drain. Blanch the asparagus and set aside.
To make the dressing, mix the mustard, lemon juice and extra oil until well combined.
To serve, divide the rocket between 4 plates. Combine the chicken with the warm pasta and asparagus, then toss with the dressing and sprinkle with salt and pepper.
Pile the pasta on to the rocket and top with the shaved parmesan.